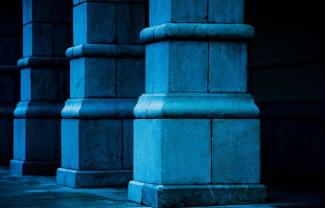 Our Proven Process: The Three-Pillar Difference
In today's fast-paced and ever-changing world, it can be difficult to navigate the various financial and life planning challenges that come your way. That's why it's crucial to have a proven process in place to help guide you through the ups and downs of life—especially as it relates to your financial affairs. 
This is where the "Three-Pillar Difference" comes into play. At Handwerk Consulting, we offer a hands-on, in-depth, and holistic approach to your wealth, which is built on three pillars: Comprehensive Planning, Holistic Advice in All Areas, and Collaboration With Your Professional Team. In this blog post, we'll take a closer look at each pillar and how combined they can put together all the puzzle pieces of your financial life.
Comprehensive Planning
At Handwerk Consulting, the families we work with have complex and detailed financial lives that demand solutions specific to their circumstances. We don't believe in the cookie-cutter answers some financial professionals might offer; we are focused on the singular best solution for your specific needs.

Our next-level thinking helps us create a comprehensive plan that takes into account all aspects of your financial and life situation, and is tailored specifically to your individual needs and goals. Our comprehensive approach helps you make financial decisions that are not haphazard or random, but, rather, part of a well-thought-out plan designed to help you pursue your desired outcomes.
Holistic Advice in All Areas
The second pillar of our proven process is Holistic Advice in All Areas. We believe that a successful financial and life plan requires a comprehensive approach that takes into account every aspect of your life. This includes critical areas such as asset protection, risk management, tax strategies, estate planning, and charitable giving strategies. 
Our goal is to provide you with a comprehensive plan that integrates all these elements to help you pursue your financial and life goals. Far too often, some professionals give advice suited for one area of your life without taking into account how that decision affects another issue. We don't practice that type of siloed advice. Our holistic approach can help you make informed decisions that will benefit you and your loved ones for years to come.
Collaborate With Your Professional Team
A plan is useless unless it is implemented. And complex plans need a professional who works with affluent families and is experienced in implementation. We understand that your financial and life plan is just one piece of a larger puzzle, which is why we believe it's important to work closely with your other professional advisors. Whether it's your attorney, accountant, or any other specialist, we collaborate with them to align all aspects of your plan to work together—providing a seamless and integrated plan. In short, our goal is to solve a family's problems by coming up with strategies and then helping with implementation.
Our team is committed to being your Family CFO, and we believe that by working together with your other professionals, we can help you pursue your goals confidently and effectively. 
Ready for the Three-Pillar Difference?
If you'd like to take your finances to the next level, our proven three-pillar process can help. By creating a comprehensive plan that focuses on every area of your financial life, your trusted professional partners can help you pursue all your goals with confidence. To schedule a complimentary consultation, call us at 215-393-0700 or email us at hello@handwerkconsulting.com to get started.
About Derrick
Derrick Handwerk is Family Chief Financial Officer at Handwerk Consulting. His firm offers a variety of financial planning services for physicians and senior medical professionals in the state of Pennsylvania. With over 25 years of experience owning, managing, and consulting for privately held businesses and helping medical professionals successfully work toward financial security, Derrick prides himself on maintaining the highest level of client service. He loves providing clients confidence knowing he's watching over their financial life like a hawk and is gratified knowing he's helping change their lives for the better.
Derrick received his MBA from Lehigh University in Bethlehem, PA, and was nominated as a Martindale Business Scholar. He has also been certified as a Certified Wealth Strategist® and received his Wealth Preservation and Asset Protection certification from the Wealth Preservation Institute. He has written hundreds of articles, spoken at numerous conferences and has appeared on several TV shows. Outside of the office, Derrick enjoys spending time with his family at his vacation homes, playing golf, and dining out. To learn more about Derrick, connect with him on LinkedIn.
Copyright 2023 – All rights reserved