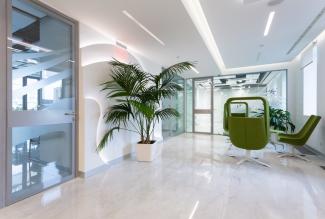 Ways To Improve Your Medical Practice
Healthcare marketing is critical for the success of any business, including medical practices. A doctor should see 30 to 50 new patients per month for their practice to thrive. To attract new patients, a practice must also offer competitive services at reasonable prices. Retaining current patients necessitates a lot of effort and devotion. 
While it is critical to preserve relationships with current patients, expanding your practice and attracting new patients is also vital.
You've dedicated your life to becoming a doctor, and now that you've established your practice, you're ready to grow. However, you may be experiencing some growing pains. Staffing, training, and discovering your specialization all take time, and as your practice grows, you'll have to pay more attention to the financial elements of your business. 
Here are some strategies: 
1. Know your target audience:
You must first understand your current patients before reaching out to future patients. Examine your patient files for the average age, gender, profession, and location of your current patients. This information will assist you in determining the most effective marketing strategies for promoting your practice and attracting new patients.
2. Hire The Right People:
Your medical team is your most valuable—and most costly—asset. You can't maintain your company functioning like a well-oiled machine unless you have a solid staff in place.
When it's time to hire someone, take your time and make sure you hire the proper person. You want someone who can get the job done while also being a great communicator.
This implies you shouldn't wait until you're swamped with patients before seeking assistance. Be proactive in your approach. Make an organizational flow chart showing the person you intend to hire at each step of your expansion. Create a job description for these positions in writing. Knowing what you're looking for in each role will help you discover the appropriate person, and you'll be prepared when the time comes.
3. Train your team:
Before they meet you, your team will have the opportunity to interact with your patients. So teach your employees how to make a solid first impression and answer patients' questions about your practice. Your employees should be aware of the services you offer and be able to provide particular information such as price, equipment used during operations, what to expect during a consultation, and so on.
It's time to build an environment that makes your employees feel like they're part of a team once you've identified the ideal people for your team. This entails coming up with unique techniques to get to know them better, feel appreciated, and communicate their requirements to you.
4. Outshine The Competition:
You must outperform your competition to retain present patients and attract new ones. Ensure that your patients have a pleasant and straightforward experience at your office. To gain a head start on expanding a medical practice, you want your patients to tell their friends about how well-cared-for they were. Provide patient-centered care when looking for methods to improve your medical practice so that everyone who walks through your doors feels unique.
5. Become a Presence in the Community:
While great word-of-mouth publicity sows the seeds of your practice's growth, your Community's proactive participation ensures that the seed germinates.
While many doctors are wary of using social media sites like Facebook for business purposes, the reality is that this is where crucial healthcare discussions take place.
Social media can assist you in establishing a well-defined presence in the (digital) locations where present or potential patients go for healthcare advice.
6. Build a mobile-responsive website:
For the expansion of your practice and to attract new patients, you need a current and easy-to-use website. Check if your website is responsive and functions well on mobile devices. Your practice website's goal is to educate potential patients so they can make an informed decision and call your clinic to schedule an appointment. The most powerful marketing tool at your disposal is certainly creating a relevant and informative website.
7. Discover What's Unique About Your Practice:
If you want your practice to stand out from the crowd, you'll need to determine what makes it unique and then market it. This requires deciding what you want to be renowned for in your medical practice.
8. Be responsive:
If you see an increase in the number of patients, make sure you have enough staff. Expand your existing services and, if possible, introduce new services to fulfill the needs of new patients by hiring additional staff. You can strategically market the new services to your target demographic. You may increase the number of patients and grow your practice by serving local demands in a smart and timely manner.
9. Be Seen As An Industry Expert:
It's best to provide your patients with as much useful information as possible. However, having a wall of leaflets in your waiting room isn't enough. Your information must be accessible online in today's digital world.
Make a user-friendly website with lots of blog pieces and videos about the most recent health issues in your field. Provide advice on how to keep your patients healthy. Create an email list and send your most recent insights to your subscribers to stay top of mind.
Your patients and prospects will begin to regard you as an industry authority as you begin to share more information. When the time comes, they'll be more inclined to make an appointment with you.
10. Consider Expanding Your Services
Be aware of any changes in your Community's demographics and make adjustments to satisfy needs. You might want to consider adding a pediatrician or an OB-GYN to your medical practice if you've noticed that more young families are relocating to your neighborhood. On the other hand, your practice may be in an area where the senior population is increasing. If this is the case, consider providing seniors with complimentary health screenings.
As physicians with a private practice we know the risks you are exposed to. Without the right strategy your assets can be jeopardized. However, we can help you set up the right strategy.