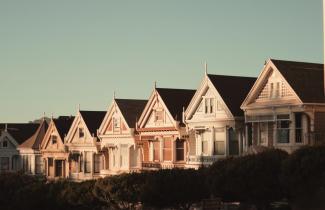 Selling Your Home After Retirement: The Benefits of Downsizing
If you're getting close to retirement age, you're likely considering what life will be like after you stop working full-time. Retirement has numerous advantages, such as more time for hobbies and spending time with loved ones, but it also comes with the risk of living on a fixed income. Relocating to a smaller home is a terrific method to save money during retirement.Here are some of the benefits of downsizing. 
Reduce Your Mortgage Burden 
Downsizing could help you cut your monthly payments or possibly eliminate your mortgage if you're still paying it off after retirement. You'll have more money for other things if you lower your mortgage payment.
Consider your equity in the home, the state of the housing market at the moment, and how long you might stay in your new home when considering downsizing. If you've already paid off your mortgage, staying put can make sense, or you might decide to sell your house for a profit.
Cut Down on Bills  
Reduced utility bills are another benefit of smaller dwellings. Every square inch of space in your home costs money to heat and cool and utilize energy, gas, water, and internet access. The less area you need to heat and power to live comfortably, the smaller your square footage must be. 
You can save money by paying less for cleaning and lawn care services if you have a smaller living space. You can reduce or even eliminate these expenditures by downsizing because larger homes require more maintenance and regular care.
Reduce Spending on Frivolous Items 
You can be spending money on things like furniture, art, or other home decor items in addition to the costs necessary to keep your house in a livable condition. Downsizing will make you live a simpler life because you won't have as much space to fill with needless goods as you would in a larger home. You'll have less room to furnish and decorate. Therefore you'll probably spend less on unnecessary decor.
Live in a Less Expensive Location  
Even though you may have worked in or close to a large city when employed there, you won't be dependent on it for employment after retirement. When you downsize, looking for a less expensive area with a lower cost of living is a fantastic strategy to stretch your home-buying budget further. Now that you won't have to worry about a commute, you will have the freedom to search for homes that may be a little further away, even if you'd prefer to be close to family and friends.
If you're willing to relocate, you might want to look into areas with affordable living expenses. You'll have more money to spend on the activities you enjoy and make the most of your spare time in retirement if you live in a smaller home in a low-cost neighborhood.
Improve Home Accessibility 
Purchasing an accessible home as you age is a significant benefit of downsizing. Although you might not experience mobility problems right now, you might in the future. Downsizing enables you to purchase a property that is already prepared for whatever may occur in the future rather than worrying about how to fund a home makeover to match your accessibility needs in the road. Look for houses with open floor designs, large doorways, and few stairs.
Thinking about moving can be daunting, especially if you've spent many years in your current home. If you're wondering whether downsizing is right for you, talk with a financial professional to make a plan to fit your needs in retirement. 
---
*This content is developed from sources believed to be providing accurate information. The information provided is not written or intended as tax or legal advice and may not be relied on for purposes of avoiding any Federal tax penalties. Individuals are encouraged to seek advice from their own tax or legal counsel. Individuals involved in the estate planning process should work with an estate planning team, including their own personal legal or tax counsel. Neither the information presented nor any opinion expressed constitutes a representation by us of a specific investment or the purchase or sale of any securities. Asset allocation and diversification do not ensure a profit or protect against loss in declining markets. This material was developed and produced by Advisor Websites to provide information on a topic that may be of interest. Copyright 2023 Advisor Websites.