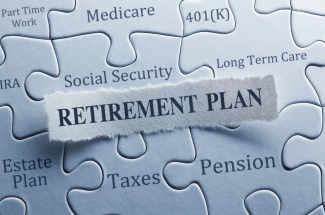 Retirement Income Streams Options
Retirement Income Streams Options

You've been saving for retirement for many years. How can you generate a consistent source of income from your savings to assist in paying your expenditures now that retirement is approaching?
To establish a long-term income stream, you can combine your retirement plan funds with other sources of retirement income, like Social Security. It's similar to drawing water from a well—you don't want to draw so much at once that the well runs dry.
 The last thing you want to be concerned about as you approach retirement is how you'll continue to produce money. It can be difficult for elders to generate income without working, but it is not impossible. It's critical to understand your alternatives and avoid any scams. Unfortunately, elderly people are the primary target of money fraud.
With right planning and techniques, you may maintain prudent spending in retirement and optimize your resources securely and successfully.
As a result, passive income streams are great for retirement. You strive to optimize our time on leisure activities while limiting job or burdensome undertakings in retirement. You can produce passive income through your money, other assets or even by making good use of your time.
Main Benefits of Having Other Income Streams
Financial Risk Reduction:
Economic downturns, layoffs, or unforeseen medical bills can quickly interrupt a single income source, putting retirees in jeopardy. Diversifying income from different sources is a financial safety net, acting as a buffer against unforeseen occurrences and reducing the danger of economic catastrophe.

Adaptability and flexibility: 
Throughout retirement, a diverse income portfolio gives flexibility and adaptability. Retirees with various income sources can modify their financial plan if one source of income loses value or becomes insufficient. This flexibility allows people to supplement their income by working part-time, starting a business, or exploring alternative financial opportunities. 

Improved Financial Stability:
Having various sources of income provides stability and peace of mind. Each stream contributes to your financial health, laying the groundwork for a solid retirement. Diversifying your income reduces your dependency on any source, guaranteeing a consistent cash flow even if one stream suffers a setback. This consistency enables retirees to keep their desired lifestyle, meet necessary expenses, and deal with unforeseen costs more efficiently.
Best Strategies to Generate Passive Income for Your Retirement
Buy rental property:
If you have any spare cash, consider investing in a rental property. Investing in a business or residential property might be an excellent method to increase your monthly income. The secret is to have enough money to buy the building and ensure the rental income covers the mortgage and your profit. Ideally, the property will increase in value over time.
However, owning rentals may necessitate ongoing management depending on the property, making it less passive than other investments.

Concentrate on Income-Generating Assets:
To generate passive income, you will need to amass certain assets whose sole goal is to generate revenue. Just like a seedling grows into a giant tree with regular watering and fertilizer, you must look for and add to your portfolio of passive-income-producing assets regularly.
Once you've established one or more passive income streams, you can build up even more income-generating assets by reinvesting the profits from those you already own. 

Make Passive Income Streams Doing What You Enjoy:
You don't want to work because it isn't a "passive" source of income. You wish to retire! You may enjoy cooking, woodworking, or spending time with dogs. There are many ways to make money from these types of activities.
If you enjoy doing something, you can find a method to get paid for it.
You will have a wealth of information by the time you retire. If you enjoy sharing your work experience or a particular pastime or area of interest, there are numerous ways to monetize it. 

Retirement Annuities
An annuity is an insurance that guarantees the customer a fixed income for the rest of their life. You can do it immediately or postpone it when obtaining a retirement annuity. Most older folks prefer instant annuities since they begin paying off within a month of purchase.
You pay one large sum in exchange for a monthly cash flow when you purchase an instant annuity. A deferred annuity is appropriate if you prefer to let your investment grow before receiving payments.
Those approaching retirement typically use money acquired during their working years to purchase an instant annuity.

Collect Stocks That Pays Out Profits and Dividends
Stocks reflect a company's ownership. Businesses exist to deliver something of value to the public, usually goods or services, while also making a profit for its stockholders. Stocks, then, reflect how ordinary people can participate in a company's profitability. Stockholders, also known as investors, purchase stocks to earn a decent return by participating in the underlying business's future profits and cash flows.
While the amount of money you have coming in fluctuates in retirement, your daily expenses tend to remain constant. Managing income streams correctly in retirement is critical to ensuring that your money lasts as long as you do. Older folks must assess their income sources, how much they have, how much they need to spend each month, and how long it will last. This can be handled with a retirement income strategy.