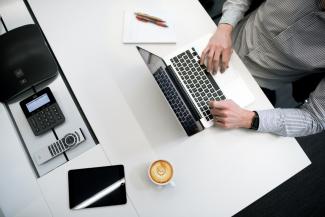 Retirement Calculator: Are You On Track to Reach Your Goals?
When you imagine life on a fixed income in retirement, it might be overwhelming to think about it. Planning is one of the most acceptable methods to enhance your financial situation in retirement. Here are some things to consider when making retirement plans and how to keep on track with your objectives while you're still working.
How Much Will You Need? 
Depending on each person's lifestyle preferences and the required funds, retirement can be achieved easily. When considering the kind of retirement you want to have, think about the following issues:
Will you have rent or mortgage payments to make? 
Will you downsize your home? 
Are there any big purchases you're planning to make in retirement (a new car, a piece of artwork you've always wanted, etc.)? 
What kinds of activities do you want to partake in? Will you travel or stay home most of the time? 
How much does it cost to live in your current city and will you stay there? 
Can you live on less than you currently make or will you need to keep the same level of income? 
Your future retirement depends on how much you are currently saving. As an illustration, if you're saving 15%, you're only using up to 85% of your current income for normal expenses. In this situation, saving 85% of your present salary for retirement would be a sensible objective.
Estimate Your Savings Rate 
Using the considerations above, decide how much you'd like to start off with when you begin your retirement. To estimate how much you'll need to save each month from your paycheck. Take into account the inflation rate, your expected Social Security benefits, and the average return on your portfolio. Consider the number of years you plan to spend in retirement once you've established a yearly income goal for your funds.
You'll be better prepared to determine your overall retirement goal and the optimum monthly savings rate to get there if you use these variables.
Savings Tactics 
Participating in your employer's 401k savings plan is one of the simplest methods to save for retirement. This way, pre-tax funds are automatically deducted from your paycheck and placed into your retirement savings account. However, it might also be a good idea to diversify your savings, so you might consider opening an IRA or making other investments.
As your income rises, think about raising your savings rate. You can choose to put 4 percent of your salary into retirement savings account if you're starting your job. Most salaried employment includes at least a 2 to 3 percent increase for inflation each year, so if you save 1% of your income annually, your savings might increase exponentially along with your salary. 
If you're concerned about how much to save for retirement or how to reach your savings goals, reach out to us, we can review your current retirement planning to see what is missing and needs to be improved. 
---
*This content is developed from sources believed to be providing accurate information. The information provided is not written or intended as tax or legal advice and may not be relied on for purposes of avoiding any Federal tax penalties. Individuals are encouraged to seek advice from their own tax or legal counsel. Individuals involved in the estate planning process should work with an estate planning team, including their own personal legal or tax counsel. Neither the information presented nor any opinion expressed constitutes a representation by us of a specific investment or the purchase or sale of any securities. Asset allocation and diversification do not ensure a profit or protect against loss in declining markets. This material was developed and produced by Advisor Websites to provide information on a topic that may be of interest. Copyright 2023 Advisor Websites.