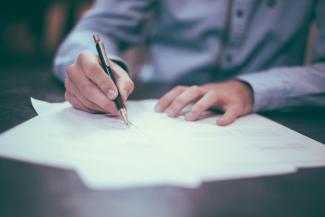 Pre-Retirement Preparedness: Planning for Your Career Exit
That's it. You're nearing the end of your working career. You've been preparing for this for decades, but are you truly prepared? If you're five to ten years away from retirement, it's time to start thinking about what you want to do once you leave your job. Here's what you need to do to get ready.
Invest for Growth and Cut Down Debt 
Many believe that the two most important things you can do for your financial health right now are to invest for growth and pay down debt. Maximize your 401(k), IRA, or other retirement plan contributions whenever possible, and make sure to analyze your risk tolerance and diversify your investment portfolios properly (a financial advisor can assist you!).
Debt is the last thing you want hanging over your head in retirement, so pay it off now before you have to live on a fixed income. Prioritize paying off high-interest loans and credit cards first, even temporarily reducing your retirement plan payments. After you've paid off your highest-interest bills, you can begin contributing more to your retirement savings programs while paying off any remaining low-interest debt. Make it a goal to pay off your debts by the time you retire.
Determine a Retirement Budget 
You've probably figured out what income level makes you the most comfortable at this stage in your life. While your income may decline as you approach retirement, it's critical to begin thinking about your lifestyle and spending now so you can properly plan for the finances you'll need to be financially secure. 
Make a detailed budget plan. Will you have to make mortgage or rent payments? What will the cost of living in your area be like in retirement, or are you planning to relocate? Are there any superfluous expenses that you could eliminate if necessary? It will be easier for you to develop and achieve retirement savings objectives if you focus on these details before arriving.
Set Goals 
Even if you've been working toward retirement savings goals throughout your career, it's a good idea to revisit and reevaluate them. Did you account for all your expenses in your retirement budget, or will you require additional funds? Consider some of the items you may not have prepared for early in your career, such as medical expenditures, house payments, or finances for your children's further education.
Consider some life goals you'd like to accomplish once you've retired. Are there any places you want to go or big purchases you want to make? These items should be included in your budget and designated as distinct savings objectives. You can continue developing your retirement nest fund over the next five to ten years while simultaneously saving for the things you couldn't do while working full-time.
Establish a Legacy Plan 
Pre-retirement is an excellent time to start thinking about your budget and goals, and it's also an ideal time to start thinking about your legacy. This entails deciding how your property and assets will be distributed to your loved ones after death. Begin by listing your assets and where they are maintained, which may include investment accounts, real estate, and insurance policies.
After you've compiled your asset list, consider who you'd like to leave them to and whether there's anything you'd like to donate to charity. Also, consider any medical care choices you might want to include in an advance directive. Finally, hire an expert, such as a financial advisor or an attorney, to guide you through creating a legacy plan.
---
*This content is developed from sources believed to be providing accurate information. The information provided is not written or intended as tax or legal advice and may not be relied on for purposes of avoiding any Federal tax penalties. Individuals are encouraged to seek advice from their own tax or legal counsel. Individuals involved in the estate planning process should work with an estate planning team, including their own personal legal or tax counsel. Neither the information presented nor any opinion expressed constitutes a representation by us of a specific investment or the purchase or sale of any securities. Asset allocation and diversification do not ensure a profit or protect against loss in declining markets. This material was developed and produced by Advisor Websites to provide information on a topic that may be of interest. Copyright 2023 Advisor Websites.