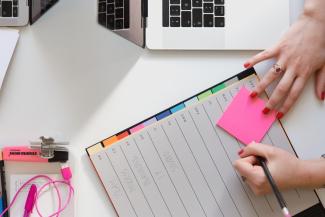 How do I Start Planning for Retirement?
Retirement may seem a long way off if you've just started your work and are earning a solid salary. But it will arrive sooner than you think, and you'll want to be ready when it does.
It's not too late if you're in your 40s or 50s and haven't started saving for retirement. The most important thing is to get started planning right away.
Create a Budget
Examine your spending patterns, mainly what you spend on needs such as rent or mortgage, food, and transportation. This will estimate how much money you'll need each month once you've retired. Remember that after you reach retirement age, inflation and your cost of living will almost certainly shift.
Determine Your Income Streams
Make a list of the sources of income you plan to have when you retire. This might be anything from your company's 401(k) plan (which you should start contributing to right away if you haven't already), to social security payments, stocks, bonds, or other assets. You'll better understand what you'll need to save before retiring if you combine your expected income with your regular costs.
Pay Your Debts
Your retirement savings can soon be depleted by interest. If you owe a lot of money, attempt to pay it off before retiring. Every month, you'll increase the amount of money you have accessible.
Don't Forget Healthcare
Because Medicare does not cover all healthcare costs, you should factor in the cost of a supplemental plan while planning for retirement. Medical expenses, like your cost of living, will likely change as you age. You might also want to look into long-term care insurance, which can help pay for a nursing home or assisted living facility if you ever need it.
Review Regularly
It's critical to keep track of your accounts on a frequent basis. It allows you to examine the markets and your portfolio to determine if there are any possibilities to boost returns or reduce losses. However, if you don't keep track of your finances, you'll never know where you stand. A financial professional can help you analyze your accounts and make specific recommendations based on your retirement needs and goals if you're not sure where your portfolio stands.
Location Matters
Consider where you want to live as you move closer to retirement. Downsizing your home can help you save money on rent, but where you live also impacts your housing costs. Some states are more retiree-friendly than others, so you might consider moving to a place where your money will stretch further.
Having a plan in place when you're ready to retire will make the transition to life after work much easier.
---
All investing involves risk including loss of principal. No strategy assures success or protects against loss.
This content is developed from sources believed to be providing accurate information. The information provided is not written or intended as tax or legal advice and may not be relied on for purposes of avoiding any Federal tax penalties. Individuals are encouraged to seek advice from their own tax or legal counsel. Individuals involved in the estate planning process should work with an estate planning team, including their own personal legal or tax counsel. Neither the information presented nor any opinion expressed constitutes a representation by us of a specific investment or the purchase or sale of any securities. Asset allocation and diversification do not ensure a profit or protect against loss in declining markets. This material was developed and produced by Advisor Websites to provide information on a topic that may be of interest. Copyright 2023 Advisor Websites.