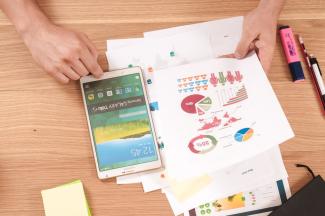 How Do I Know if a Financial Professional is the Right Fit?
How can you know if the individual managing your life savings is the proper person for the job? It's a big decision, and picking the right person (or team) to help you achieve your financial goals can be difficult. Shopping around for the proper professional for you and your family pays off. Here are some pointers to help you choose whether or not a financial professional is a suitable fit for you.
What's Important?
Before looking into financial professionals, take some time to establish your needs and goals. Are you looking for a way to supplement your income? Are you thinking about including insurance in your retirement strategy? How much money do you have in your bank account? Do you work for yourself? Consider the complexities of your financial requirements and keep them in mind when looking for financial advisors.
Fees
Financial experts can make money in a variety of ways. Some receive a commission based on what they sell, while others work for a fixed fee or a percentage. It's easy to become perplexed, especially when some investments have fees or transaction expenses. Remember that a financial professional is entitled to a living wage as long as their duty of care and advice to your client is worthwhile. Ask the financial professionals you're considering about their costs, and if you don't get a clear explanation, it might be time to seek elsewhere.
Questions to Ask
You'll want to meet with the financial specialists you're considering working with for the first time. These sessions are comparable to interviews in that they allow you to see if you're a good fit. Here are some questions to get you started if you're not sure what to ask:
What's their approach? Do they take an all-encompassing approach? What exactly does "holistic" imply? If they use terminology like "personalized," "goals-focused," or "collaborate," dig deeper and ask if they can clarify what these terms mean and how they benefit you.
How will your portfolio be managed? How do they choose investment products?
How will you communicate? Do they have a defined amount of meetings with you each year, or may you schedule one whenever you need one? Do meetings have to be held in person, or can they be held virtually? Is there a single point of contact for questions if you're working with a group?
Who do they work with? Some financial experts deal with various people and professions, while others specialize in a certain area and design their services to match that niche. Don't be afraid to ask questions, especially if you need help with something specific.
Finally, one of the most crucial components of finding the proper financial advisor is finding someone with whom you feel at ease. Someone who shares your perspective and whom you feel comfortable approaching with questions or concerns.
If it is the first time you are looking for financial advice, all the information can be overwhelming. What differentiates us from the rest is the quality of time we dedicate to our clients. You do not have to solve everything by yourself. We will take the time to answer each of your questions so that you feel comfortable throughout the process.
---
This content is developed from sources believed to be providing accurate information. The information provided is not written or intended as tax or legal advice and may not be relied on for purposes of avoiding any Federal tax penalties. Individuals are encouraged to seek advice from their own tax or legal counsel. Individuals involved in the estate planning process should work with an estate planning team, including their own personal legal or tax counsel. Neither the information presented nor any opinion expressed constitutes a representation by us of a specific investment or the purchase or sale of any securities. Asset allocation and diversification do not ensure a profit or protect against loss in declining markets. This material was developed and produced by Advisor Websites to provide information on a topic that may be of interest. Copyright 2023 Advisor Websites.