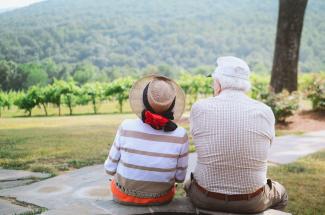 Financing Long-Term Care: Your Options Explained
It's not always pleasant to consider who will look after you when you're no longer able to look after yourself, but it's an unavoidable part of growing older. The more emotionally, logistically, and financially prepared you are, the easier it will be to transfer into long-term care if and when it is required.
The first step in planning is to be aware of your alternatives. Here are some options for paying for long-term care.
Personal Savings 
Start setting aside a percentage of your funds for long-term care if you're planning. Because there are no particular restrictions, constraints, or premiums, paying for long-term care with personal savings is likely the greatest funding method. This is especially true for people who have pre-existing ailments and may not be eligible for some types of insurance or other sorts of financing.
If you're considering your alternatives for financing long-term care in the future, seek advice from a financial specialist. A financial advisor can educate you on the benefits and drawbacks of each financing option and help you choose the best option for your needs.
Government Programs
For specific populations, government aid for long-term care is available. If you have a low income, a pre-existing condition, or are a veteran, you may be eligible for assistance from one or more of the following programs to help with long-term care costs:
Long-Term Care Insurance 
Long-term care insurance is another popular way to pay for long-term care. The specific coverage for this form of insurance varies per policy, however, there are options ranging from comprehensive (which includes home and hospice care) to limited (which solely covers nursing homes).
Long-term care insurance, like other insurance plans, is easier to obtain at a fair price while you're younger and have a lower risk of needing long-term care. You may not be eligible for this form of insurance if you are in poor health or are currently getting end-of-life care.
Long-term care coverage may be available through your life insurance policy. Check with your broker for coverage information if you already have life insurance. If you're still looking for life insurance, make sure to include in long-term care when weighing your options.
Other Financing Options  
There are other choices available if you're still concerned about paying for long-term care, however they may come at a cost to your financial health. Reverse mortgages and life settlements can also be advantageous, particularly for those who are on a fixed income.
A reverse mortgage is a sort of house loan that allows you to convert a portion of your property's worth into cash. Before you can utilize this option, you must pay off any current home loans, and keep in mind that the loan must be returned if you sell the house, stop using it as your primary residence, or die.
In contrast, a life settlement is a way of selling your life insurance policy to a third party. You won't have to worry about repayment, but when you die, the third party will become your beneficiary and get your death benefit.
If you're weighing your options when it comes to financing long-term care for the future, reach out to a financial professional for help. A financial professional can educate you on the pros and cons of each financing scenario and guide you through the best course of action for your specific needs. 
 
---
*This content is developed from sources believed to be providing accurate information. The information provided is not written or intended as tax or legal advice and may not be relied on for purposes of avoiding any Federal tax penalties. Individuals are encouraged to seek advice from their own tax or legal counsel. Individuals involved in the estate planning process should work with an estate planning team, including their own personal legal or tax counsel. Neither the information presented nor any opinion expressed constitutes a representation by us of a specific investment or the purchase or sale of any securities. Asset allocation and diversification do not ensure a profit or protect against loss in declining markets. This material was developed and produced by Advisor Websites to provide information on a topic that may be of interest. Copyright 2023 Advisor Websites.